'We make Achievers not just Certificate Receivers'
Hello, we are Cadence Academy
Cadence Academy originated in the heart of the Country in Central India and takes pride in its legacy of 21 years in educating students to build a creative and rewarding career in Fashion & Interior Design. Cadence Academy has always held quality as its hallmark and has received the IAQ 2019 INTERNATIONAL QUALITY AWARD by Bollywood Diva Mrs. Kareena Kapoor Khan for the best fashion and interior designing institute in India.

From a humble beginning at the turn of the century, Cadence Academy has cantered a long way, making its presence felt across India, while keeping a keen eye across the oceans too.

In its quest towards perfection, the institute delivers top quality education through a well-researched syllabus, adequate infrastructure, and excellent standards of teaching that emphasizes the role of imagination in learning, while striving to integrate the intellectual, practical and artistic development of the learners. Our course offerings are created based on real industry demand to help prepare students for life after their education while being oriented towards professionalism and maintaining a fine balance of design functionality and aesthetics.

The institute blends the creative legacy of the past with innovation and an entrepreneurial spirit that looks to the future. It nurtures the vision of the new generation of conscious and committed creatives providing them with a fertile learning environment converging theory and practice successfully. We are proud to call this the Cadence Method. Our ever-growing list of Alumni who are making strides in the industry is a testimony of our successful methodology.

Like its name implies, Cadence strives to inculcate in its students the rhythmic flow of creativity that places them several notches above the rest in this highly glamorous industry. The competitiveness of the sector notwithstanding, the allure of the world of fashion replete with its changing dynamics holds a fascination for creative students whose dreams are fulfilled in the design studios of Cadence Academy.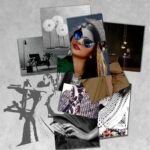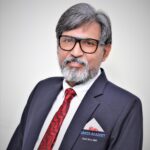 The fashion and interior industry does not only require a designer today. It requires a corporate professional who will create a quality product, which would be eco-friendly and would incur minimum cost to fetch the profit to the industry. And of course the professional would not compromise in terms of quality.

Cadence staff and infrastructure is committed to excellence. We do not only provide the will, but also provide the skills that carve you as "corporate professional designers".

I wish you a load of happiness and recognition on behalf of the Cadence family. It would be your wise decision to join us.

You put your heart and soul into our "body" (organization), let's initiate and meditate together to fly into the horizon of success.